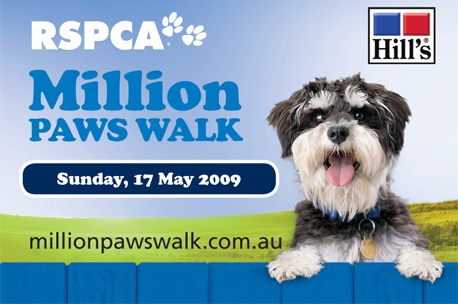 Im giving away all this stuff at the RSPCA million paws walk in Sydney. Come down with ya puppies and win stuff!
Huyndai i30cw wagon SX manual valued at $24,000
5 years supply of Hill's Pet Nutrition pet food, valued @ $5,000 RRP
2 Electrolux Pet Friendly Vacuum Cleaners valued @ $1,100 RRP
Hamish McBeth package of leads, collars, grooming products valued @ $1,000 RRP
You can just show up and register your dog because web registration is now closed.
See you at Sydney Olympic park from 10 this Sunday. WOOF!!!