Agent Scout Management
With guest roles on Young Rock 2, The Wilds 2, Joe VS Carol and the hit film Monsters of Man theres more to Mike Goldman than meets the eye. You may know him as an Aussie actor and voiceover guy but did you know that he has hosted some of the biggest events in Australia? From Sydney 2000 to the 2018 Commonwealth Games, The Sydney Kings home games to the Wests Tigers and Brisbane Broncos home games Mike loves to blow the lid off an arena with his infectious energy and excitement. For all film and TV credits p[lease go to IMDB or Showcast.
2022 Actor Young Rock 2 – NBC Universal USA 
2022 Voice of Outback Steakhouse USA
2022 Actor The Wilds – Amazon Prime USA 
2022 Actor Joe VS Carol – Netflix USA 
2021 Actor Monsters of Man – Amazon Prime 
2020 Host of Plate Of Origin Seven Network
2020 Host of The Big Bro Show Seven Network
2022 Voice of Rebel Sport (20 years)
2019 Voice Discovery Networks "Australia's Arid Heart" Series.
2019 Voice of Nat Geo "Power" Series
2019 "Host of On The Mike" weekly chat show
2019 Actor "A Place To Call Home" – Foxtel
2018 Presenter and Driver Mongol Rally
2018 Voice Bear Grylls Documentary Voice
2018 Rebel Sport presenter
2018 Presenter Commonwealth Games/p>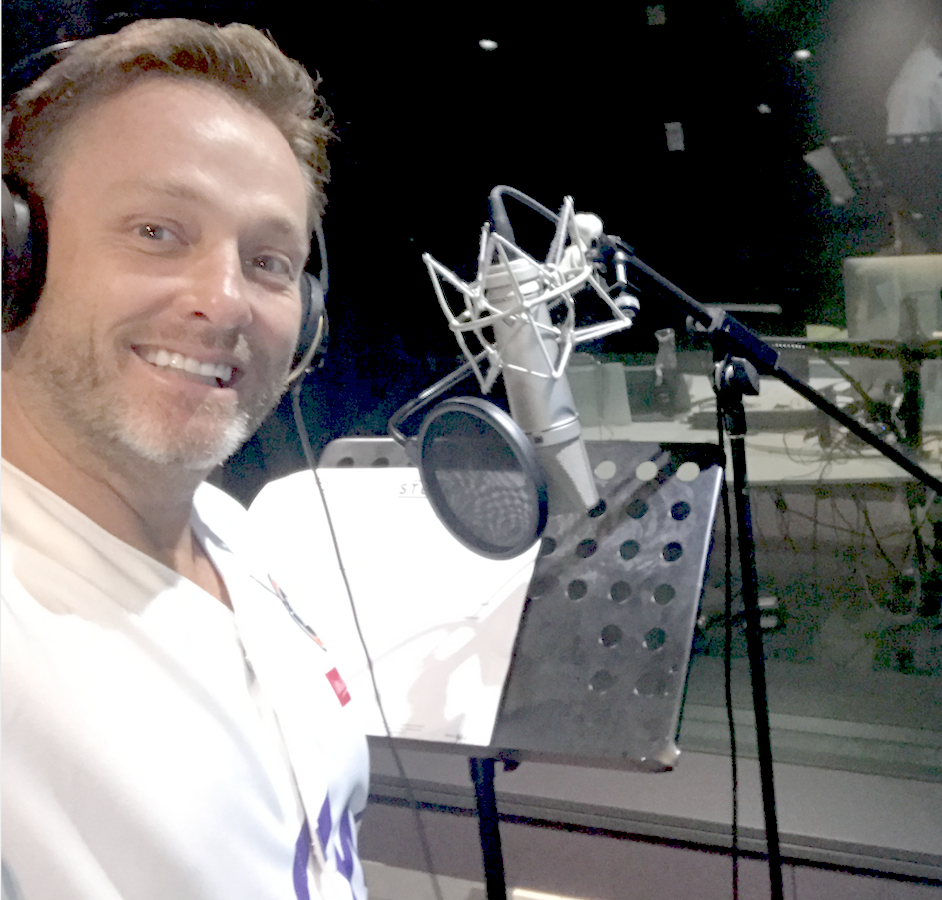 2017 Twinings Celebrity Design Competition
2017 Voice The Great Dividing Range – Documentary National Geographic
2016/18/19 Sydney Kings Basketball MC
2017 Bondi Ink narrator
2017 Hoges – part of US TV Host – Channel Seven
2016 Red Bull Summer Solstice Host San Francisco
2016 Matt and Mike Show host – Web Series
2015 Los Angeles, Australians In Film screening of feature Shooting Goldman.
2015 Shooting Goldman Feature Film Official Selection New York Audience Now
2014 WAC World Animal Championships voice of animated series
2014 Big Brother Voiceover and Host
2014 The Great Australian Barbecue Host Network 7
2013 BBC TV The Day Of The Doctor Host broadcast worldwide to an audience of over 500 million
2013 Saturday Showdown Host Nine Network as a part of Big Brother
2013 Nickelodeon Slime Fest Host winner of Kids Choice Award for Friday Night Live
2013 All Sports TV with NRL and AFL stars
2013 Feature Film – Goddess with Magda Szubanski and Ronin Keating
2013 Entertainment Reporter Australian Super Radio Network
2012-2013 Big Brother TV Series – Host
2012 Date or Dud Host Web Series
2012 Star Search Host Web Series
2012 The Great Crusade (Emmy Nominated and Gold Lion award) Comedy Drama
2012 MIX FM Sydney DJ
2011 Australia's Next Top Model Voice
2011 KAK Mornings on channel Nine panelist
2011 Hard Rock Cafe Opening Master of Ceremonies Sydney
2011 Andre Rieu Acer Arena Backstage Party MC
2011 Qantas Great Crusade Rugby World Cup Host
2011 Qantas in-flight entertainment host
2011 Justin Beiber Acer Arena Backstage Party MC
2011 Royal Australian Navy X-Box Game On at Fox EQ
2011 Speed Channel Voice Foxtel Australia
2011 Strategic Airlines Thailand Launch MC in Phuket.
2011 Slide on Fox 8 Gameshow host
2011 Travel Writer for MAXIM Magazine
2010 Los Angeles Hollywood Ashes Host with Neil Patrick Harris, Vinnie Jones, and many other celebrities
2010 Host Masterchef Coles Cooking Competition 5 states
2009-2010 Host Drive Radio Show C91.3 FM Sydney
2010 WIN TV Suzie and Bianca Show regular
2010 Apple iPhone 4 Launch Host with Kelly Rowland
2010 Seven Network The Morning Show Justin Bieber Appearance MC
2010 Host Sony Conference with Jess Mauboy, Amy Meredith, Stan Walker and other Sony artists
2010 Optus Launch host with Kim Kardashian
2010 Host of Tim Cahill Gala Ball with Everton FC
2010 X Factor Crowd Warm Up
2008-10 Ralph Swimwear model of the year final host Fox 8
2009/2010 20-1 Nine Network regular
2009-2010 Seven Network Sunrise and The Morning Show regular Wednesday guest
2009 Network Ten Magda Szubanski's Spearman Experiment regular
2009 Ralph Magazine contributor
2009 Sydney – Mike Goldman's Gorilla Breakfast 6-9am weekdays
2007-2010 Network Ten Meerkat Manor Narrator
2009 Hollywood Ashes Celebrity Cricket in LA
2009 Domino's Amazing Race Host
2007/2008 2Day Austereo Breakfast Radio Show Host with Brian McFadden and Rikki Lee
2008 New Year's Eve Host with Jet, Eskimo Joe, Evermore
2008 Courier Mail entertainment section online writer
2008 Network Ten host Download 7.30 Friday Nights
2001-2008 Big Brother Voiceovers
2004-2008 Network Ten Friday Night Live Host
2003-2007 Network Ten Up Late Show Host
2002 Big Brother Insider regular guest
2001-2007 Big Brother crowd warm up
2007 Afghanistan and Iraq two week defense force tour to entertain the troops
2007 Regular on The Kyle and Jackie O Show Austereo Network
2007 Meerkat Manor Narrator
2007 Friday Night Download host
2001-2007 Host of Big Brother Friday Night Live, Up Late and voiceovers for all shows
2006 Celebrity Joker Poker Network Ten
2006 New Years Eve Special Network Ten
2006-2007 Meerkat Manor Narrator
2006 Cleo Eligible Bachelor
2006 Friday Night Games Network Ten
2004-2007 I'm A Celebrity Get Me Outta Here UK
2005 Host of FOX 8's Miss Indy TV
2005 Host of Spin TV
2004 Popstars voice and crows warm up
2001-2003 Weekly social reporter Courier Mail Today section
2001 Click on Ten – Friday nights at 7pm on Network Ten
2001 Finalist for Triple J Comedy Competition
1998-2001 Sunday Mail Encore Entertainment Section weekly columnist
1995 1999 DJ Triple M Brisbane Drive and Nights
1994 1995 Triple M Sydney Nights
1994 2Day FM Sydney Nights/Late Nights
1994-1997 Acting at The Sydney Film And TV Academy
1994 ABC TV's GP Played The Part of Skids
1993 DJ Sea FM NSW Central Coast Nights
1992 Radio 2RE Taree
1991 Radio 2 Double O Wollongong
1991 Gavin on Channel 7's Home and Away
1991 Skids ABC TV's GP
1990 2SM Sydney Midnight till Dawn
1989 Australian Beach Sprint Champion
Agent Kathryn Scott 
Call : 1300 66 95 85
Voice demo here
https://scoutmanagement.com.au/voice/mike-goldman/