Micro Willy Gets Tasered from Tracy Anderson on Vimeo
He looks so cold, but I assure you its close to 40 degrees celsius in Palm Springs.
It really is dangerous to party in your undies at Coachella. Your undies ase the only tincey tiny little piece if clothing that could be ripped from your body, leaving you but naked, wasted and ready to be arrested and tasered. Like poor double belly button man here.
Silly willy, theres ALWAYS a camera mate. You should have know this would go viral.
The taser action kicks at about 2 minutes. Amazing cinematography I must say.
This video really is the gift that keeps on giving.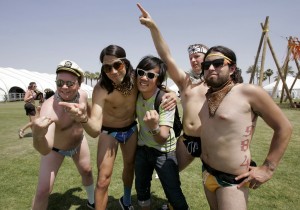 Why is it the festival that people love to show up in their underpants at?
Stuffed if I know why they do it. I guess because its a stinkin' hot musical hell hole and they're party pills.
It Coachella you can get off your nut, act like a peanut and rock out to the worlds biggest acts like the Chilli Peppers. Who are hitting the stage in their smelly big white granny panties as well.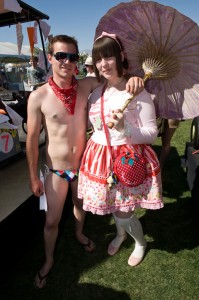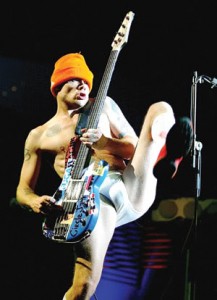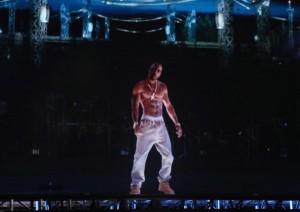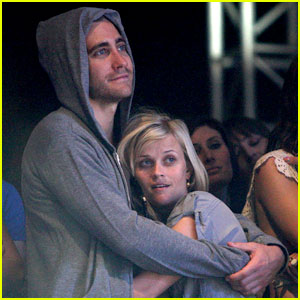 Flea really does love to show that he's clearly not hung like a flea and whats coing on with these Coachella freaks on the left. Its like Mary Poppins meets the gay lone ranger in speedos.
One of the most memorable things in recent years was hologram 2Pac performing a show in his underpants, that look like pants. That would have been wicked! Theres talk of it happening again this year with Elvis.
Check out Reece Witherspoon and Jake Gyllenhall in come down mode. Did they have pants on? Probably not. Reece looks really really healthy, she must be on one of those amazing hollywood diets of little white party biscuits and champagne.


If you love sweaty strangers rubbing up against you all day then its the place for you.