Today I went to the car wash and a lovely young lady called Bear blackened my tyres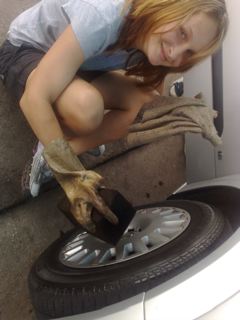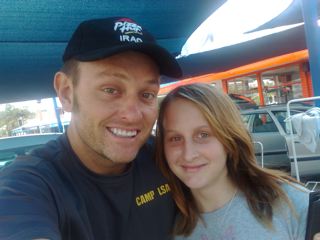 (like my Pizza Hut Iraq hat?)
Her workmates tell me that her name is Bear due to the tanties the displays occasionally, like an angry Bear. Really I couldnt see it myself, she seemed like such a lovely young lady and when it came to tyre blackening she curved and weved her way around my faded rims like a pro.
Also went out to the Smith Family's hamper packing at the convention centre. Good to do something for the needy this Christmas!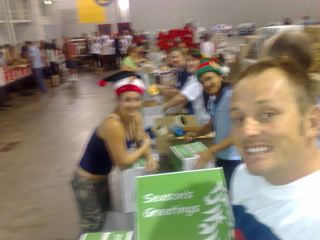 Was going to see the premiere of the new Russell Crowe, Densel Washington movie "American Gangster", when I had my mate from Nova, Ben Clayton, proclaim he had tickets for the Veronicas concert at the entertainment center. Being a muso myself I thought it would be great to see the girls and band in full flight for free. No seats for us up the back or at the side where we could nonchalantly sneak in unnoticed. We were three rows from the front, led in by the usher with a big torch that he may as well of shone on us and got the band to announce that there were two straight blokes together at the veronicas concert over the age of 13. How embarrassing, I believe the picture tells a story. Love the girls in the band, but due to the ear piercing screaming and strange looks from parents in the audience we were there for three songs. What losers.